Obesity and Covid-19: Dangerous Combination
Obesity is a complex and multifactorial metabolic disease that causes people who suffer from it to live in a chronic inflammatory state. This weakens their immune system and hurts their ability to fight the coronavirus.
"A person who is overweight or obese is more likely to suffer from other diseases, such as type 2 diabetes mellitus, hypoventilation syndrome, obstructive sleep apnea syndrome, high blood pressure, cardiovascular disease and some types of cancer," explains Dr. Trino Andrade, a specialist in Digestive and Bariatric Surgery at the Hospital Das Clínicas in Brazil and at the Center Hospitalier de Vichy in France.
According to updated statistics from the United States' Center for Disease Control and Prevention (CDC) in Atlanta, hospitalizations and admission to the ICU (intensive care unit) in patients who contracted covid-19 was six times greater in those also suffering from a disease related to obesity than those who were not.

That is, 45.4% of obese patients who were infected with COVID-19 had to be hospitalized or admitted to an ICU, compared to only 7.6% of patients who were not obese.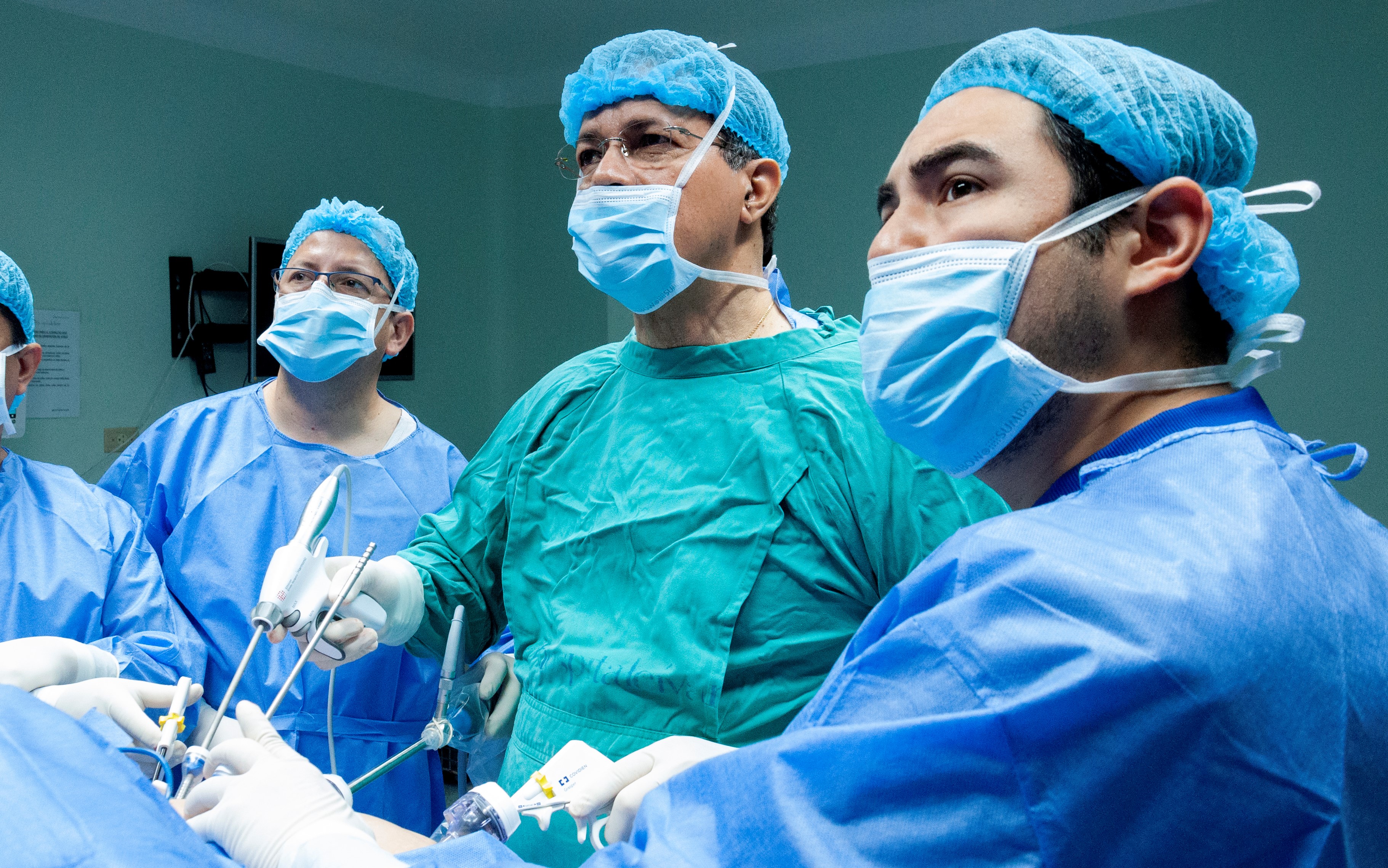 Along the same lines, deaths were 12 times higher among patients with obesity-related diseases compared to people with normal weight. That is, 19.5% of obese patients with COVID-19 died, compared to only 1.6% of patients with normal weight.

People with obesity even have a higher risk of hospitalization and death than elderly patients who contract COVID-19.
The fact that obese patients have excess adipose tissue (fat) makes them more prone to inflammation. Excess sugar in the blood has the same effect for people with diabetes it causes inflammation throughout the body.

In patients with obesity and in patients with diabetes, the body becomes chronically inflamed. When infected with coronavirus, the symptoms of inflammation are aggravated and there is a greater risk of death.
For this reason, "all current studies suggest that correcting diabetes or obesity through bariatric surgeries help reduce the risks of suffering from covid-19. Such surgeries help ensure that when people are infected, the symptoms are mild," says Andrade.
How to deal with obesity and being overweight?
Bariatric surgery is the most recommended therapeutic option for obese or overweight patients. Surgery allows you to lose up to 90% of excess weight permanently. The procedure is much more effective than options like the gastric balloon or the endoscopic sleeve, which do not work well because of what is known as the rebound effect.

With this intervention, patients reach and remain at their ideal weight, even over long periods of time. Another benefit is that such procedures greatly reduce the risk of complications due to the Covid-19 illness.
What is bariatric surgery?
Bariatric surgery is a minimally invasive procedure that does not harm the patient. Using state-of-the-art technology and a tiny camera, the surgery is performed via laparoscopy, which means that only small incisions are required and the procedure does not leave a visible scar. Bariatric surgery lasts approximately 40 minutes. Its purpose is to regulate certain hormones (relating to anxiety and satiety) that allow the patient to lose weight in a sustained way, thus reaching their ideal weight.

One of the advantages of this intervention is the short hospital stay and quick recovery, since the patient is discharged the next day and can return to normal life 72 hours later.
Bariatric Surgery in Times of COVID-19
Under the direction of Dr. Trino Andrade, the Alcívar Hospital currently has the most experience and expertise in the country; the greatest endorsement of the clinic's experience and professionalism are the more than, 6.500 patients who've had successful operations Our patients have managed to improve their quality of life and their immune systems, significantly reducing the likelihood of complications in the event of coming down with Covid-19.